Meet the Team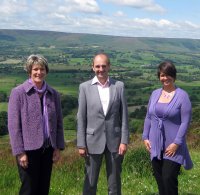 Louise McLaren, Sue Catlow and Paul Elliott were brought together through involvement in developing a major Coaching Programme for the Aerospace Industry.
They recognised that the combination of their highly developed coaching expertise and training skills with their substantial business experience, each individual having been employed in a variety of senior positions within their industry, pointed to an unprecedented partnership for future success. Take a look below at the personal biographies of 15Dd's expert coaching team.
---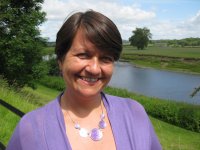 Louise McLaren
  BEng in Mechanical and Manufacturing Engineering
  PG Diploma in Management Studies MBA
"Our clients are the experts in their organisation; 15Dd are the catalyst helping them to achieve efficiency."
As a mechanical engineer, I started my career as a Systems Design Engineer at BAe Systems, but eventually joined the Supplier Development Team, where I supported suppliers across Europe in successfully implementing Lean strategies for the Eurofighter project. The aerospace industry proved an intensive development environment, requiring in-depth technical knowledge as well as project management, leadership and people skills. This breadth of experience has proved invaluable when transferred to delivering effective coaching.
After witnessing first-hand the benefits that Lean could bring to an organisation, in 2001 I helped establish Ariom Solutions Limited. As a business improvement consultant, I supported companies in effectively implementing Lean, with an international range of clients including Westinghouse, GKN, Lancashire County Council, Airbus and the European Commission.
My experience of implementing sustainable change has reinforced for me the importance of role modelling behaviours and facilitating cultural change. Management coaching is therefore a fundamental through the Lean implementation process, ensuring improvement strategies become integral within the heart of an organisation. This enables the sustainability of Lean culture, helping maximise organisational effectiveness and ensuring that continuous improvement becomes part of the day to day role for everyone.
Combining coaching with my technical expertise ensures clients benefit from a practical and realistic approach to improvement.
---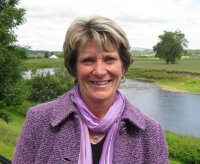 Sue Catlow
  BSc(Hons) in Mechanical Engineering
  FCIPD
"The whole is greater than the sum of parts"
Just as Louise, I began my career at BAe Systems, studying as an Undergraduate Engineering Apprentice at Warwick University before embarking upon working life as a Structural Test Engineer in 1984.
My natural passion and skills for 'people challenges' soon became apparent, and I took a focused move into Human Resources. I thrived within this sector immersing myself in a variety of roles, which included: Management Development, Employee Relations and Operational Human Resources Management
After 25 enjoyable years in the aerospace industry I decided a lifestyle change was in order, which would create new opportunities.
From here I became a self-employed Human Resources Consultant and Trainer, providing a range of HR support services to both large and small organisations across a variety of industries and sectors.
Past clients have included Manchester Airport Group, Reckitt Benckiser, BAe Systems, David Lewis Foundation and Blackpool Carers.
Effective workshop design and development, coupled with follow-up personal support is fundamental during my coaching process, enabling individuals to advance their people management skills and knowledge with confidence. This includes anything from managing absence, discipline and grievance, to enhanced communication and change implementation.
The most significant barrier that I find holds organisations back is not taking full advantage of the working relationships that could be built within their workforce so that employees feel valued and fulfilled as individuals, whilst passionately working together as one team for the common good of their company.
---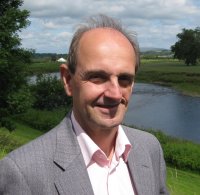 Paul Elliott

  MA in Psychosynthesis Psychology applied to Coaching
  BTech(Hons)in Applied Physics
  MCIPS
"Time and time again I have seen managers fail to use their innate ability to develop authentic appropriate relationship skills with their colleagues and their teams. We can help."
For 28 years I worked in the manufacturing industry, employed as Manufacturing Director at Ebac Limited from 1991 to 1997 before joining Rolls- Royce as a Senior Executive in 1998.
From there I went on to become a full time consultant and later a business coach in 2003.
I have since established a professional consultancy and coaching business working with a large number of clients, both directly and as an associate with other groups. Clients include Rolls Royce plc, Airbus GMBH, Asco Industries, A major Tier 1 European aerospace supplier, Deutsche Bank, Lloyds Banking Group, Bureau Veritas, Shelter Scotland and The Anthony Nolan Trust.
During 2003-2007 I studied Psychosynthesis Psychology at the Institute of Psychosynthesis in partnership with Middlesex University, and qualified with an MA in Psychosynthesis Psychology applied to Coaching in 2008.
I have over 500 hours of coaching experience and am on the faculty of the Institute of Psychosynthesis as a teacher of coaching. I have delivered coaching training both at the Institute and in business and I also work as a change implementation facilitator.
As a consultant, I specialise in procurement and have delivered multi-million cost savings together with improved procurement processes across a range of businesses.